California MFT Law & Ethics Package
Description:
Study Packages include all the materials and online mock exam practice you need to pass the first time. Let our coaches guide you through the entire exam prep process for a study plan tailored specifically to you.
See our Pass Guarantee for more info.

Show more views
Show less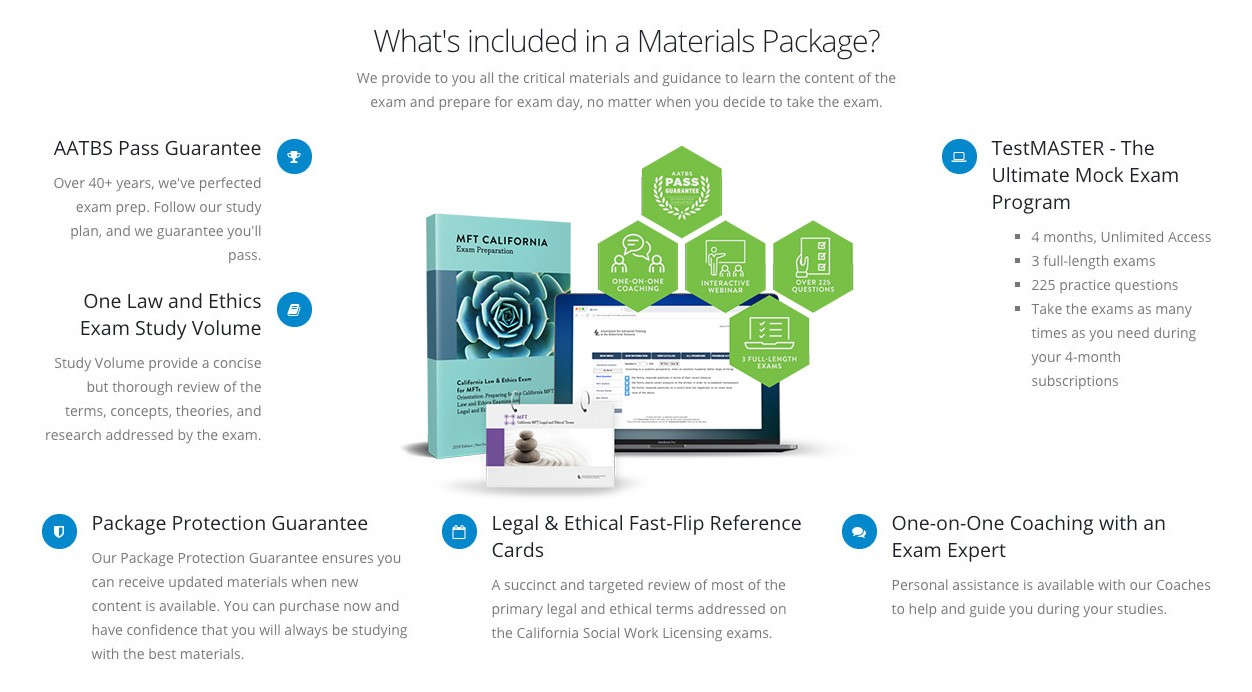 The Law and Ethics Exam Package will help you develop a mastery of the exam's content, determine the proper ethical and legal steps to take as a practitioner, and learn proven test-taking strategies to enhance your preparation process. Practice questions included in TestMASTER simulate the exam's scenario- and vignette-type questions.
Our MFT Packages now include 4 Months or Until You Pass. Your Exam Package includes 4 months of access to our program. If you don't pass your exam after following our study plan, give us a call and we'll renew your account for FREE. See our Pass Guarantee for more info.